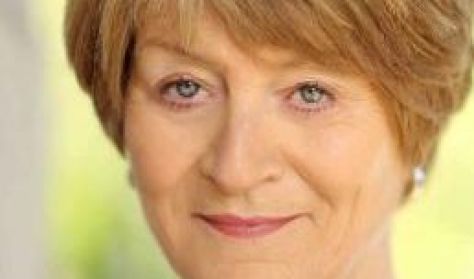 Brown Susan
For the National: Angels in America, Husbands & Sons, Harper Regan, The Hour We Knew Nothing of Each Other, Cardiff East, Henry IV parts 1 and 2, Playing with Fire, Cardiff East
For the RSC: Easter, Butterfly Kiss, Romeo and Juliet, Richard III, Bad Weather
In London's West End: Good…
Continue
No program is currently running.
For the National: Angels in America, Husbands & Sons, Harper Regan, The Hour We Knew Nothing of Each Other, Cardiff East, Henry IV parts 1 and 2, Playing with Fire, Cardiff East
For the RSC: Easter, Butterfly Kiss, Romeo and Juliet, Richard III, Bad Weather
In London's West End: Good People, The Way of the World
Other theatre includes: Image of an Unknown Woman, Julius Caesar, If You Don't Let Us Dream We Won't Let You Sleep, Making Noises Quietly, Goodbye to All That, Saved, The Contingency Plan, Road, Downfall, The Way of the World, Gibraltar Strait, Playing Sinatra, The House of Bernarda Alba, Butterfly Kiss, You Be Ted and I'll Be Sylvia, Small Change, Seagulls, Iphigenia, We Happy Few, Twelfth Night, Wild Duck
Partners in Crime, Atlantis, Father Brown, Call the Midwife, Broadchurch, Silent Witness, Stella, Midsomer Murders, Game of Thrones, Waking the Dead, Torchwood, Road, Loing Hazel, Making Out, Absolute Hell, Nona, Prime Suspect, The Riff Raff Element, September Song, A Touch of Frost, Wokenwell, Anorak of Fire, Taggart, The Vice, The Best of Both Worlds, Blue Dome, Wire in the Blood, Dalziel and Pascoe, Brides in the Bath, When Hitler Invaded Britain, Rose and Maloney, Pinochet's Progress, Coronation Street
Belle, Now is Good, The Iron Lady, Brideshead Revisited, Hope and Glory
The Tidebreak, Keep an Open Mind, Northern Lights, A Small Town Murder, The Interrogation, Paines Plough Night, The Mysterious Death of Miss Jane Austen
(Published March 2017. Photo: Fatimah Namdar)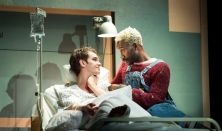 Angels in America (Part One): NT Live
RIALTO THEATRE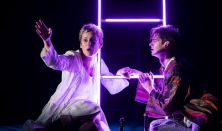 Angels in America (Part Two): NT Live
RIALTO THEATRE
Warning! The basket time limit is about to expire!
estimated time left:
00:00
Time limit has expired. Please, put item(s) in to basket again.
---