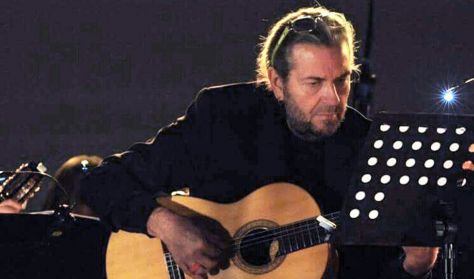 Dimitris Papangelidis
O Δημήτρης Παπαγγελίδης γεννήθηκε στην Αθήνα και σπούδασε κλασικη κιθάρα με τον Ευάγγελο Ασημακόπουλο στο Εθνικό Ωδείο Αθηνών. Συνεργάστηκε δισκογραφικα και σε συναυλιες με πολλους σύγχρονους Έλληνες συνθέτες . Ειναι μονιμος συνεργατης του Μικη Θεοδωρακη απο το 1977 και μονιμο μελος της Ορχηστρας Συγχρονης Μουσικης της ΕΡΤ απο το…
Continue
No program is currently running.
O Δημήτρης Παπαγγελίδης γεννήθηκε στην Αθήνα και σπούδασε κλασικη κιθάρα με τον Ευάγγελο Ασημακόπουλο στο Εθνικό Ωδείο Αθηνών. Συνεργάστηκε δισκογραφικα και σε συναυλιες με πολλους σύγχρονους Έλληνες συνθέτες . Ειναι μονιμος συνεργατης του Μικη Θεοδωρακη απο το 1977 και μονιμο μελος της Ορχηστρας Συγχρονης Μουσικης της ΕΡΤ απο το 1991 . Επισης εχει εμφανιστει πολλες φορες ως σολιστ με συμφωνικες ορχηστρες σε εργα Vivaldi , Piazzola κ.ά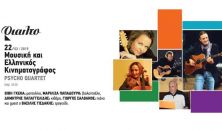 Μουσική και Ελληνικός Κινηματογράφος
RIALTO THEATRE
Warning! The basket time limit is about to expire!
estimated time left:
00:00
Time limit has expired. Please, put item(s) in to basket again.
---