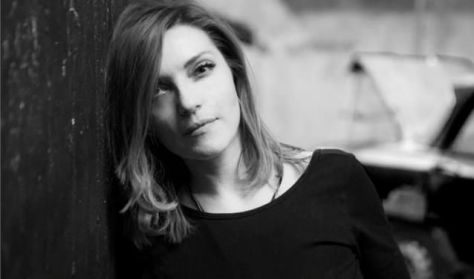 Eri Kyrgia
Σπουδές: Τμήμα Θεατρικών Σπουδών Πανεπιστημίου Αθηνών, Μεταπτυχιακές σπουδές στο Θέατρο στο ίδιο τμήμα (αριστούχα απόφοιτος).
Έχει μεταφράσει από τις πρωτότυπες γλώσσες τα έργα «Πελεκάνος» του Α. Στρίντμπεργκ, «Αρχιμάστορας Σόλνες», «Έντα Γκάμπλερ», «Όταν ξυπνήσουμε εμείς οι νεκροί» του Ε. Ίψεν, «Πλατεία Ηρώων» του Τ. Μπέρνχαρντ, «Ο χρυσός δράκος»…
Continue
No program is currently running.
Σπουδές: Τμήμα Θεατρικών Σπουδών Πανεπιστημίου Αθηνών, Μεταπτυχιακές σπουδές στο Θέατρο στο ίδιο τμήμα (αριστούχα απόφοιτος).
Έχει μεταφράσει από τις πρωτότυπες γλώσσες τα έργα «Πελεκάνος» του Α. Στρίντμπεργκ, «Αρχιμάστορας Σόλνες», «Έντα Γκάμπλερ», «Όταν ξυπνήσουμε εμείς οι νεκροί» του Ε. Ίψεν, «Πλατεία Ηρώων» του Τ. Μπέρνχαρντ, «Ο χρυσός δράκος» του Ρ. Σιμμελπφένιχ, «Οι ζωές των άλλων» του Α. Οστερμάιερ, «Γεθσημανή» του Ντ. Χέαρ, «Καμπαρέ» των Φρ. Εμπ & Τζ. Κάντερ, «Παραλλαγές θανάτου» του Γ. Φόσσε, «Η Τάξη μας» του Τ. Σλομποτζιάνεκ, κ.ά.
Συνεργάστηκε με την ιδιότητα της θεατρολόγου με τους Γ. Χουβαρδά, Μ. Μαρμαρινό, Κ. Ρήγο, Δ. Τάρλοου, Στ. Λιβαθινό, Κ. Ευαγγελάτου, Α. Δανέζη-Κνούτσεν, Γρ. Καραντινάκη, Τσ. Γκραουζίνις, Σ. Λιούλιου, Τ. Κουλίεβα, κ.ά., με το Εθνικό Θέατρο (2007 μέχρι σήμερα), το Θέατρο Πορεία (από την αρχή της λειτουργίας του μέχρι σήμερα), τη Στέγη Γραμμάτων και Τεχνών, την Εταιρία Θεάτρου Συν-Επί, κ.ά.
Προτάθηκε για το Βραβείο Καλύτερου Προγράμματος από την Ένωση Κριτικών Θεάτρου & Μουσικής για το πρόγραμμα της παράστασης «The Μan Who» (σκην. Renate Jett, 2005).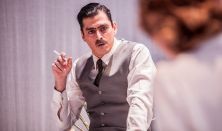 Το Ευχαριστημένο
RIALTO THEATRE
Warning! The basket time limit is about to expire!
estimated time left:
00:00
Time limit has expired. Please, put item(s) in to basket again.
---