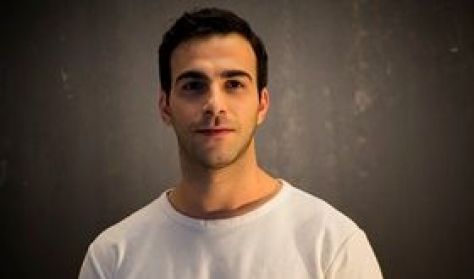 Giorgos Evagorou
Σπουδές: Δραματική Σχολή Ανδρέας Βουτσινάς, Δραματική Σχολή Κρατικού Θεάτρου Βορείου Ελλάδος (αριστούχος απόφοιτος). 
Συμμετείχε στις παραστάσεις του ΚΘΒΕ «Το τρίτο στεφάνι», «Tο τραγούδι του Φορτούνιο», «Η κωμωδία του αυτόχειρα», «Δον Ζουάν», στο Πανευρωπαϊκό Φεστιβάλ Σκοπίων στο έργο «Ρήσος» και στην παράσταση του ΘΟΚ «Πέρσες». Τηλεοπτικά εμφανίστηκε στις…
Continue
No program is currently running.
Σπουδές: Δραματική Σχολή Ανδρέας Βουτσινάς, Δραματική Σχολή Κρατικού Θεάτρου Βορείου Ελλάδος (αριστούχος απόφοιτος). 
Συμμετείχε στις παραστάσεις του ΚΘΒΕ «Το τρίτο στεφάνι», «Tο τραγούδι του Φορτούνιο», «Η κωμωδία του αυτόχειρα», «Δον Ζουάν», στο Πανευρωπαϊκό Φεστιβάλ Σκοπίων στο έργο «Ρήσος» και στην παράσταση του ΘΟΚ «Πέρσες». Τηλεοπτικά εμφανίστηκε στις σειρές του Sigma «Γαλάτεια» και «Σε φόντο κόκκινο». Έπαιξε στην ταινία μεσαίου μήκους «How the Alphabet turned blue». Συνεργάστηκε με τους σκηνοθέτες Γ. Ρήγα, Δ. Κωνσταντινίδη, Π. Δανελάτο, Α. Σοφιανοπούλου, Θ. Παπαγεωργίου, A. Sabathé.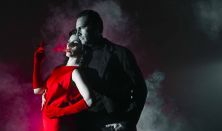 Η Στέλλα με τα Κόκκινα Γάντια
RIALTO THEATRE
Warning! The basket time limit is about to expire!
estimated time left:
00:00
Time limit has expired. Please, put item(s) in to basket again.
---