Heikkilä Esa
...the electricity generated by Sibelius' "En Saga". Heikkila and the orchestra did splendid things with it, as icy atmospherics gave way to volcanic low brass ..."
(Review at The Pioneer Press about a concert with Minnesota Orchestra, USA in February 2010.)
The Finnish conductor, Esa…
Continue
No program is currently running.
...the electricity generated by Sibelius' "En Saga". Heikkila and the orchestra did splendid things with it, as icy atmospherics gave way to volcanic low brass ..."
(Review at The Pioneer Press about a concert with Minnesota Orchestra, USA in February 2010.)
The Finnish conductor, Esa Heikkilä, is Music Director of the Lohja City Orchestra where his contract has recently been extended until 2018. He is also Artistic Director of the Symphony Orchestra Vivo, Artistic Director of the Riihimäki Summer Concerts Festival and Senior Lecturer for Orchestra and Chamber Music at Lahti University of Applied Sciences. He has previously enjoyed a most successful period as Chief Conductor of the Joensuu City Orchestra (Joensuun Kaupunginorkesteri) in Finland.
Esa Heikkilä conducts many of Finland`s major orchestras such as the Finnish Radio Symphony Orchestra, the Turku Philharmonic, Tampere Philharmonic and Oulu Philharmonic orchestras, Sinfonia Lahti and Jyväskylä Symphony Orchestra. He is also a frequent guest conductor of the Minnesota Orchestra, USA, Deutsche Staatsphilharmonie Rheinland-Pfalz, Philharmonie Südwestfalen in Germany, Ulster Orchestra for the BBC in Belfast, Iceland Symphony Orchestra, Royal Philharmonic of Flanders, Odense Symfoniorkester, Norrköpings Symfoniorkester in Sweden and Cyprus Symphony Orchestra. 
Esa Heikkilä has recorded with Sinfonia Lahti for the BIS label and his recording of Malcolm Arnold`s music with the Ulster Orchestra for the Naxos label was most favourably reviewed in The Gramophone.
Having earlier started his conducting studies with Osmo Vänskä, Esa Heikkilä was accepted as a mature student at the age of 37 into Leif Segerstam´s conducting class at the Sibelius Academy from where he graduated in 2004 with the highest possible mark. Born in 1962, he had earlier studied the violin at this famous academy and begun a career as a violinist at the Finnish Radio Symphony Orchestra, the Helsinki Philharmonic Orchestra before becoming a violin section leader at Sinfonia Lahti. 
His wide conducting repertoire has an emphasis on Sibelius and other Nordic composers ranging from Rautavaara, Sallinen, Aho and Pärt to Englund, Klami, Alfvén, etc., through the Russian school of composers to the established symphonic repertoire, encompassing some choral, opera and ballet scores as well as contemporary music, including many first performances.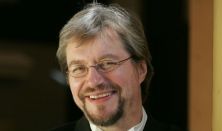 Scandinavian Sentiments
RIALTO THEATRE
Warning! The basket time limit is about to expire!
estimated time left:
00:00
Time limit has expired. Please, put item(s) in to basket again.
---