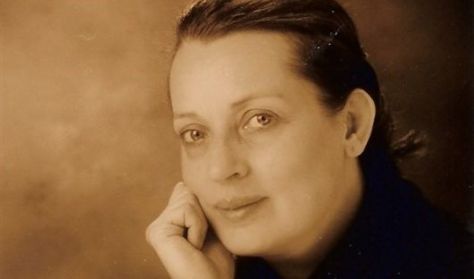 Ioanna Siafkali
Σπουδές: Κρατικό Θέατρο Βορείου Ελλάδος (1974-1977).
Ως ηθοποιός συμμετείχε στις παραστάσεις του ΘΟΚ «Οι κατεργαριές του Σκαπίνου», «Ο καλός άνθρωπος του Σετσουάν», «Μήδεια», «Καυτός πάγος», «Το τρίτο στεφάνι», «Πυρκαγιές», του ΔΗΠΕΘΕ Αγρινίου «Ματωμένος γάμος», «Ντεάντρε των θλίψεων». Συνεργάστηκε για δεκαεπτά χρόνια με το Θέατρο Ένα, πρωταγωνιστώντας σε…
Continue
No program is currently running.
Σπουδές: Κρατικό Θέατρο Βορείου Ελλάδος (1974-1977).
Ως ηθοποιός συμμετείχε στις παραστάσεις του ΘΟΚ «Οι κατεργαριές του Σκαπίνου», «Ο καλός άνθρωπος του Σετσουάν», «Μήδεια», «Καυτός πάγος», «Το τρίτο στεφάνι», «Πυρκαγιές», του ΔΗΠΕΘΕ Αγρινίου «Ματωμένος γάμος», «Ντεάντρε των θλίψεων». Συνεργάστηκε για δεκαεπτά χρόνια με το Θέατρο Ένα, πρωταγωνιστώντας σε πολλά έργα σύγχρονου και κλασικού ρεπερτορίου, όπως «Λεωφορείο ο πόθος», «Ο θάνατος και η κόρη», «Οι βρικόλακες», «Jordan». Συνεργάστηκε με την ΕΘΑΛ στα έργα «Γλώσσα έχει και μιλιά δεν έχει», «Γυάλινος κόσμος», «Το Γάλα», με το Θέατρο Σκάλα στα έργα «Όλα για τη μητέρα μου», «Μαύρη κωμωδία», «Ινδικά χοιρίδια», με το θέατρο Κράμα στο έργο «Η φόνισσα», κ.ά. Τηλεοπτικά συνεργάστηκε τα κανάλια με ΡΙΚ, ΑΝΤ1, Μega, Sigma. Στον κινηματογράφο έπαιξε στις ταινίες «Αυριανός πολεμιστής», «Δρόμοι και πορτοκάλια», «Το τάμα».
Τιμήθηκε με το Βραβείο Υποκριτικής-ερμηνεία καλύτερου γυναικείου ρόλου στην παράσταση «Μανώλη!...» (ανεξάρτητη παραγωγή) στα Βραβεία Θεάτρου ΘΟΚ (2011-2013).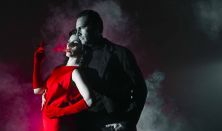 Η Στέλλα με τα Κόκκινα Γάντια
RIALTO THEATRE
Warning! The basket time limit is about to expire!
estimated time left:
00:00
Time limit has expired. Please, put item(s) in to basket again.
---