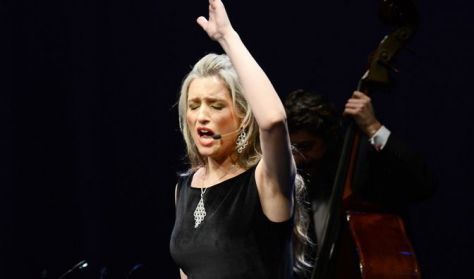 Katerina Mina
London-based opera singer Katerina Mina is a British spinto soprano, born in Cyprus in 1975. Katerina studied at the Guildhall School of Music & Drama, having received full scholarships from the City of London Corporation and the A. G. Leventis Foundation. Katerina also trained to become a concert pianist,…
Continue
No program is currently running.
London-based opera singer Katerina Mina is a British spinto soprano, born in Cyprus in 1975. Katerina studied at the Guildhall School of Music & Drama, having received full scholarships from the City of London Corporation and the A. G. Leventis Foundation. Katerina also trained to become a concert pianist, but decided to specialise her career in singing when her vocal talents saw her become a prize- winner in the two International Singing Competitions she entered in her mid-twenties.
However, 15 years ago Katerina was diagnosed with a rare type of blood cancer and she spent the following 10 years ensuring that the treatment she received enabled her to recover fully from this illness. Following a full recovery, Katerina decided in 2013 to recommence her singing career. In the meantime, she had worked at the St. George's Roman Catholic Secondary School in Maida Vale for a number of years, directing two choirs and several hugely successful musical productions.
Her type of soprano voice has changed over the last five years. Nurtured by her current teacher, Raymond Connell and a group of international vocal coaches she works with, Katerina's soprano voice has developed beautifully into the sound required for the heavier roles of the spinto soprano.
Katerina's resilience, passion and determination has led her recently to record a new CD Album with the Royal Philharmonic Orchestra and conductor Grzegorz Nowak. The CD with the title, Angel of Fire, will be released in Spring/Summer 2018 by the Orchestra's Record Label and will feature operatic ariasby Verdi, Giordano, Beethoven, Wagner, Cilea and Puccini;Andromache's Farewellby Samuel Barber; as well as two world-première pieces by Swiss composer, Stephan Hodel, based on Katerina's poetry. 
A very experienced soloist, Katerina has performed in recent years with well-known orchestras at internationally renowned venues, including, amongst others, the Queen Elizabeth Hall, Buxton Opera House, Hackney Empire and St John's Smith Square, as well as Concert Halls in Berlin, Munich, Hamburg, Paris, Athens and Tenerife.
Her concert performances have included: Verdi's Requiem; Beethoven's Choral Symphony no.9; Haydn's Nelson Mass/Little Organ Mass; Dvořák's Stabat Mater/Te Deum; Mozart's Requiem; Tippett's Negro Spirituals; Fanshawe's African Sanctus; Mendelssohn's A Midsummer Night's Dream; Haydn's Scena di Berenice; Rossini's Stabat Mater; Theodoraki's Oratorios; Duparc's Orchestral Songs; series of concerts with the State of Mexico Symphony Orchestra.
On the operatic platform Katerina's roles have included: Kupava Snegurochka; Giorgetta Il Tabarro; Santuzza Cavalleria Rusticana; Donna Elvira Don Giovanni; Elle La Voix Humaine; Nedda I Pagliacci; Violetta La Traviata; Fiordiligi Cosi Fan Tutte; Vivika Vaftistikos; Mimi La Bohème; Karolka Jenufa.
A versatile artist, Katerina appeared as a special guest in Rick Wakeman's symphonic concert at the Queen Elizabeth Hall with Orion Symphony Orchestra. She was also the main soloist during the closing ceremony of the International Festival of Astronomy STARMUS 2014, performing alongside theoretical physicist Stephen Hawking and cosmonaut Alexey Leonov. Her acclaimed performance of Linda Lamon's song Rainbow of Light Anthem represented UNESCO's International Year of Light 2015, was played in over 60 countries worldwide and was released as a Single on the date of the winter solstice that year.
Future engagements include: an official invitation by UNESCO to perform at the opening and closing sessions of the inauguration ceremony of the International Day of Light in Paris; a 'Last Night of the concert with the Royal Philharmonic Orchestra and conductor Nick Davies; participation as a soloist at the International Composers Festival with performances at the De La Warr Pavilion and Opus Theatre in West Sussex; gala concerts at The Tsaritsyno Palace in Moscow; a singing recital at Corpus Christi College in Oxford with Sir Tim Lankester and the world-première performance of Alessandro Valtulini's symphonic piece Ave Maria in F Minor at Teatro alla Scala, with the Philharmonia Orchestra.
Katerina Mina is the recipient of the Russian Federation's Medal for 'Peace and Friendship' and is on a number of Boards.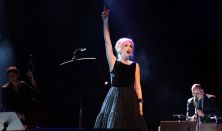 Christmas Jazz Show
RIALTO THEATRE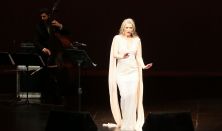 Christmas Jazz Show 2017
RIALTO THEATRE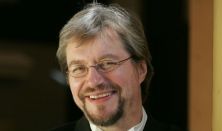 Scandinavian Sentiments
RIALTO THEATRE
Warning! The basket time limit is about to expire!
estimated time left:
00:00
Time limit has expired. Please, put item(s) in to basket again.
---