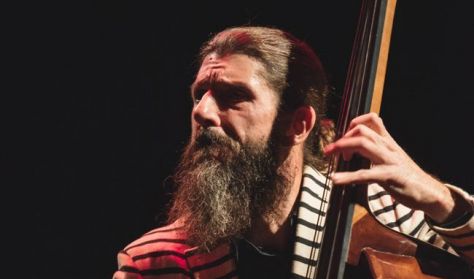 Koulouras Irineos
Ireneaos Koullouras was born in Limassol in 1965. From 1975 to 1991, he worked as a bassist in Cyprus, England and Germany. Ιn 1994, he moved to USA to enroll at the Berkley College of Music where he obtained a BA in Professional Music. He, concurrently, studied with Ron…
Continue
No program is currently running.
Ireneaos Koullouras was born in Limassol in 1965. From 1975 to 1991, he worked as a bassist in Cyprus, England and Germany. Ιn 1994, he moved to USA to enroll at the Berkley College of Music where he obtained a BA in Professional Music. He, concurrently, studied with Ron Carter, Charlie Banacos and Ed Barker, performed with well-known musicians such as Ofer Ganor, Amos Hoffman, Avishy Cohen, Christos Rafaelides, Steve Hass, Walter Smith, Asaf Uria, Rea Bar Ness, and Bruno Piroth and, regularly, performed in Boston and New York with jazz bands. In 2001, he moved to Athens - Greece where he worked with professional musicians such as Haris Alexiou, Christos Leontis, Nikos Xydakis, Nena Venetsanou, Eleftheria Arvanitaki, Pantelis Thalassinos, Socrates Malamas, Alkinoos Ioannides, Phivos Delivorias, as well as with foreign musicians such as Arturo Sandoval, Larry Harlow, Ofer Ganor, Avishay Cohen and others. In 2009, he obtained a Diploma in Bass Performance from the Athens Conservatory (class of Tasos Kazaklis). During his stay in Greece, he taught contrabass at the Nakas Music School and worked as a session musician in recording studios. In 2010, he returned to Cyprus where he regularly works and develops projects with several Cypriot musicians and cultural bodies such as Evagoras Karageorgis, the Ministry of Education and Culture and the Cyprus Symphony Orchestra. He founded the "Trio Koullouras" together with George Krasides and George Koulas.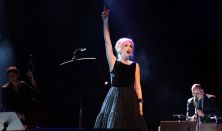 Christmas Jazz Show
RIALTO THEATRE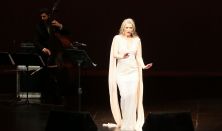 Christmas Jazz Show 2017
RIALTO THEATRE
Warning! The basket time limit is about to expire!
estimated time left:
00:00
Time limit has expired. Please, put item(s) in to basket again.
---