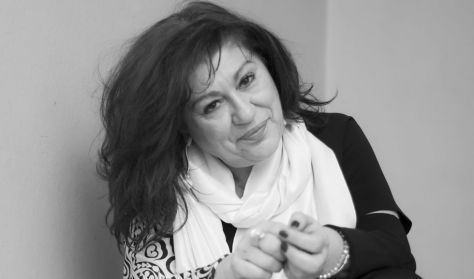 Kyriaki Chelioti
Η Κυριακή Χελιώτη γεννήθηκε στον Πειραιά. Είναι απόφοιτος του Πανεπιστημίου Πειραιά με ειδίκευση στην Οργάνωση και Διοίκηση Επιχειρήσεων.

Είναι απόφοιτος της Βυζαντινής Εκκλησιαστικής Μουσικής του Εθνικού Ωδείου (Αθηνών) , Πτυχίο με τον αείμνηστο Χρήστο Χατζηνικολάου και δίπλωμα με τον Σπύρο Παυλάκη. Έχει σπουδάσει Πιάνο με την Μάγδα…
Continue
No program is currently running.
Η Κυριακή Χελιώτη γεννήθηκε στον Πειραιά. Είναι απόφοιτος του Πανεπιστημίου Πειραιά με ειδίκευση στην Οργάνωση και Διοίκηση Επιχειρήσεων.

Είναι απόφοιτος της Βυζαντινής Εκκλησιαστικής Μουσικής του Εθνικού Ωδείου (Αθηνών) , Πτυχίο με τον αείμνηστο Χρήστο Χατζηνικολάου και δίπλωμα με τον Σπύρο Παυλάκη. Έχει σπουδάσει Πιάνο με την Μάγδα Μαυρογιάννη, Κανονάκι με τον Πάνο Δημητρακόπουλο και Σύχγρονο Τραγούδι με την Άννα Διαμαντοπούλου.

Από το 1996 μέχρι και σήμερα συντονίζει καλλιτεχνικές εκδηλώσεις με διάφορους φορείς και Φεστιβάλ.

Ως παραγωγός έχει ανεβάσει πολυποίκιλες και πρωτότυπες μουσικοθεατρικές εκδηλώσεις και αναλόγια, (Μέγαρο Μουσικής Αθηνών, Αρχαίο Θέατρο Σπάρτης, Σαϊνοπούλειο Θέατρο, Κάστρο της Μονεμβασιάς, Αρχαιολογικό μουσείο Σπάρτης, Μουσείο Ελιάς και Ελληνικού Λαδιού κ.λ.π.).

Είναι μέλος του Συλλόγου Μανώλης Καλομοίρης, του Συλλόγου Αποφοίτων Εθνικού Ωδείου, του Ερυθρού Σταυρού. Υπήρξε μέλος της Βυζαντινής Παραδοσιακής Χορωδίας του Εθνικού Ωδείου, Θεατρικής ομάδας και μέλος της συντακτικής ομάδας του περιοδικού «ΕΥΤΕΡΠΗ».

Το θεατρολογικό βιβλίο της «Το Παιχνίδι – Η Χαρά της ζωής» βρίσκεται υπό έκδοση.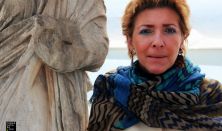 Οι Ελεγείες του Ρεμπέτικου - Μιχάλης Τερζής
RIALTO THEATRE
Warning! The basket time limit is about to expire!
estimated time left:
00:00
Time limit has expired. Please, put item(s) in to basket again.
---