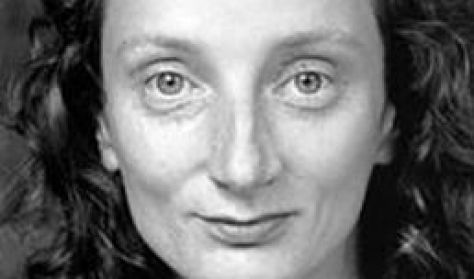 Lawrence Amanda
For the National: Angels in America, Here We Go, Light Shining in Buckinghamshire, Damned by Despair, Greenland, Tristan & Yseult
Other theatre includes: Once in a Lifetime, Nell Gwynn, Mass Observation, Wormy Close, Gambling, The Government Inspector, Anne Boleyn, Henry VIII, Jiggery Pokery, Nocturnal, Brief Encounter, Cymbeline, Nights at the Circus, The Wooden Frock, The Firework-Maker's Daughter, Playing the…
Continue
No program is currently running.
For the National: Angels in America, Here We Go, Light Shining in Buckinghamshire, Damned by Despair, Greenland, Tristan & Yseult
Other theatre includes: Once in a Lifetime, Nell Gwynn, Mass Observation, Wormy Close, Gambling, The Government Inspector, Anne Boleyn, Henry VIII, Jiggery Pokery, Nocturnal, Brief Encounter, Cymbeline, Nights at the Circus, The Wooden Frock, The Firework-Maker's Daughter, Playing the Victim, The Cherry Orchard, Hamlet, Why the Whales Came, More Grimm Tales, The Ballroom of Romance, Animal Farm, Grimm Tales, The Tempest, Dr Faustus, Joshua's Egg
Will, Houdini & Doyle, Enfield Haunting, Foyle's War, Mr Selfridge, Dead Boss, Midsomer Murders, Above Suspicion, Human Race, Little Dorrit, Little Miss Jocelyn, Doctor Who, Hotel Babylon, Afterlife, The News Never Sleeps, Casualty
Denial, Pan, Suffragette, Mr Turner, Nativity 2: The Second Coming, The Lady, You Will Meet a Tall Dark Stranger, Womb
Diving Belles, The Kneebone Cadillac, The Voysey Inheritance, Liam, 49 Donkeys Hanged, A Murder of Quality, The Witches, Rosie's Beauty, Jim and Tonic
(Published January 2017. Photo: Steve Lawton)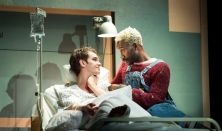 Angels in America (Part One): NT Live
RIALTO THEATRE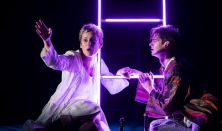 Angels in America (Part Two): NT Live
RIALTO THEATRE
Warning! The basket time limit is about to expire!
estimated time left:
00:00
Time limit has expired. Please, put item(s) in to basket again.
---