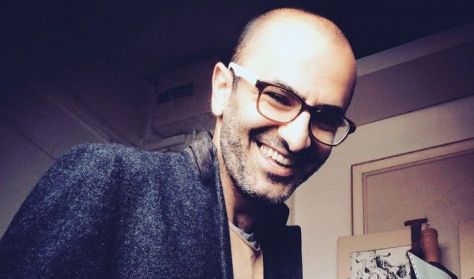 Mehdi Farajpour
Mehdi FARAJPOUR began as a theatre artist but now is considered as conceptual performance artist. His artistic career covers various fields such as dance, video, photography, poetry, theatre, Installation & performance art. He divides his time between creating shows and touring with ORIANTHEATRE Dance Company and teaching his movement…
Continue
No program is currently running.
Mehdi FARAJPOUR began as a theatre artist but now is considered as conceptual performance artist. His artistic career covers various fields such as dance, video, photography, poetry, theatre, Installation & performance art. He divides his time between creating shows and touring with ORIANTHEATRE Dance Company and teaching his movement method called EMPTY BODY all around the world (in particular at PARIS SUMMER ACADEMY). Besides, he is also touring with his solo performances and installations.
The Monk Performers is the title of Mehdi's book published in 2008 in Iran. The book consist of his theories about Presence & Concentration of a performer during a performance.. Mehdi is also founder and the main curator of PSA. The program aims at training a new generation of polyvalent artists under supervision of world-widely known artists.
Examples of the venues & festivals where Mehdi work (shows/workshops) has been seen are : IMPULSTANZ festival (Vienna), PUF festival (Croatia), INSTITUT DE MONDES ARABS (Paris), SOLO festival (Moscow), OPERA-PRIMA festival (Italy), Istrian National Theatre (Croatia), CRICOTEKA (Tadeusz Kantor's Museum in Krakow), BDN (Birmingham, UK), Wroclaw National Museum (POLAND), FIAT festival (Montenegro),…
Awards/Achievements: 2008 (The best choreography and creative music for Suddhalaiyadi from 26th international theatre festival, Tehran). 2008 & 2017 (Guest artist at Hooyong performing Arts Center of South Korea). 2009 (grant called Orient and Europe from Poland). 2010 (he was a member of jury for Minsk international university theatre festival). 2011 (awarded The Best Director Prize for his performance BECKETT (I END) at the international theatre festival of Lomza, Poland). 2013 (The Best Performance Prize for "ETC, ETC." from festival PUF, Croatia). 2015 & 2016, The same festival awarded him for two other shows called YET UNTITLED and for SUMMER COLLECTION BY M.F / 2018 Nominated as president of Jury for PUF Festival (Croatia).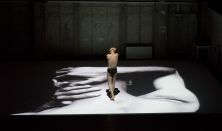 Orientheatre Dance Company / KA-F-KA
RIALTO THEATRE
Warning! The basket time limit is about to expire!
estimated time left:
00:00
Time limit has expired. Please, put item(s) in to basket again.
---