Mirela Pachou
Η Μιρέλα Πάχου γεννήθηκε στη Ρόδο το 1986. 
Το 2010 ολοκλήρωσε τις προπτυχιακές και μεταπτυχιακές της σπουδές στο Τμήμα Νομικής του Εθνικού και Καποδιστριακού Πανεπιστημίου Αθηνών και σήμερα είναι διδάκτορας στον Τομέα Δημοσίου Δικαίου του ίδιου Τμήματος. 
Έχει πτυχίο πιάνου από το Ωδείο του Πολιτιστικού…
Continue
No program is currently running.
Η Μιρέλα Πάχου γεννήθηκε στη Ρόδο το 1986. 
Το 2010 ολοκλήρωσε τις προπτυχιακές και μεταπτυχιακές της σπουδές στο Τμήμα Νομικής του Εθνικού και Καποδιστριακού Πανεπιστημίου Αθηνών και σήμερα είναι διδάκτορας στον Τομέα Δημοσίου Δικαίου του ίδιου Τμήματος. 
Έχει πτυχίο πιάνου από το Ωδείο του Πολιτιστικού Οργανισμού Δήμου Ρόδου με βαθμό Άριστα και έχει παρακολουθήσει μαθήματα ακορντεόν από τον Ηρακλή Βαβάτσικα.
Έχει συνεργαστεί με τους: Διονύση Σαββόπουλο, Θάνο Μικρούτσικο, Μίλτο Πασχαλίδη, Λαυρέντη Μαχαιρίτσα, Χρήστο Θηβαίο, Βασίλη Καζούλλη, Βασίλη Παπακωνσταντίνου, Γιώργο Νταλάρα, Σάκη Μπουλά, Γιάννη Ζουγανέλη, Κίτρινα Ποδήλατα, Γιάννη Κούτρα κ.α. Έχει δύο προσωπικούς δίσκους ("Μιρέλα", "Λίγο χρώμα") και έχει συμμετοχές σε δισκογραφικές δουλειές των Μιλτου Πασχαλίδη, Λαυρέντη Μαχαιρίτσα, Νότη Μαυρουδή και Γιάννη Ζουγανέλη. 
Το 2012 συμμετείχε ως σολίστ ακορντεόν: στη μεγάλη συναυλία του Λαυρέντη Μαχαιρίτσα στο Καλλιμάρμαρο («Οι Άγγελοι ζουν ακόμη στη Μεσόγειο), με συμμετοχές των Adamo, Carotone, Cristophe κ.α, στο αφιέρωμα του Διονύση Σαββόπουλου «Μάνος Χατζιδάκις τώρα» στο Ηρώδειο και στο Μέγαρο Μουσικής Αθηνών, στο «Μουσικό Εσπερινό» του Νότη Μαυρουδή και στην εκδήλωση «12 heures pour la Grèce» στις Βρυξέλλες.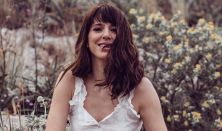 Μιρέλα Πάχου & The Burger Project
RIALTO THEATRE
Warning! The basket time limit is about to expire!
estimated time left:
00:00
Time limit has expired. Please, put item(s) in to basket again.
---