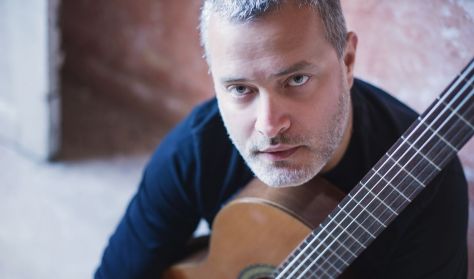 Panagiotis Margaris
Ο Παναγιώτης Μάργαρης γεννήθηκε στην Αθήνα και σπούδασε κλασική κιθάρα και ανώτατα θεωρητικά. Τον Ιούνιο του 2000 του απονεμήθηκε το δίπλωμα κλασικής κιθάρας με άριστα παμψηφεί και Α' Βραβείο εξαιρετικής επίδοσης. Ξεκίνησε να εμφανίζεται σε συναυλίες το 1990 και από τότε έως και σήμερα έχει πραγματοποιήσει περίπου 1700 εμφανίσεις…
Continue
No program is currently running.
Ο Παναγιώτης Μάργαρης γεννήθηκε στην Αθήνα και σπούδασε κλασική κιθάρα και ανώτατα θεωρητικά. Τον Ιούνιο του 2000 του απονεμήθηκε το δίπλωμα κλασικής κιθάρας με άριστα παμψηφεί και Α' Βραβείο εξαιρετικής επίδοσης. Ξεκίνησε να εμφανίζεται σε συναυλίες το 1990 και από τότε έως και σήμερα έχει πραγματοποιήσει περίπου 1700 εμφανίσεις σε όλη την Ελλάδα, στην Ευρώπη, στην Αμερική και στην Αφρική. 
Έχει ηχογραφήσει 16 προσωπικά άλμπουμ. Η πρόσφατη δισκογραφική δουλειά με τίτλο "Πρελούδιο στον έρωτα" σημειώνει τεράστια εμπορική επιτυχία και έφτασε στην πρώτη θέση των επίσημων charts της Ελλάδας.(Στον δίσκο συμμετέχει ο Δώρος Δημοσθένους, ο ερμηνεύοντας το τραγούδι του Black "Wonderful Life").
Οι συνολικές πωλήσεις της δισκογραφίας του έχουν ξεπεράσει το 1.000.000 αντίτυπα παγκοσμίως. Το 2005 και 2006 του απονεμήθηκαν τα μουσικά βραβεία Αρίων (Καλύτερο ορχηστρικό άλμπουμ της Ελλάδας) για τα cd "Cafe de l' art - Cinema" και "Cafe de l' art - Τσιτσάνης - Βαμβακάρης" αντίστοιχα. 
Έχει συνεργαστεί με σπουδαίους καλλιτέχνες όπως: Μίκης Θεοδωράκης, Al Di Meola, Λαυρέντης Μαχαιρίτσας, Σταμάτης Κραουνάκης, Ελένη Βιτάλη, Χρήστος Λεοντής, Μάριος Φραγκούλης, Μιχάλης Χατζηγιάννης κ.α. Τον Ιούλιο του 2017 βραβεύτηκε από την UNESCO για την προσφορά του στον πολιτισμό.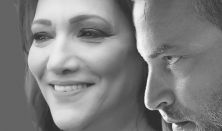 Ελένη Βιτάλη & Παναγιώτης Μάργαρης - ΑΚΥΡΩΘΗΚΕ
RIALTO THEATRE
Warning! The basket time limit is about to expire!
estimated time left:
00:00
Time limit has expired. Please, put item(s) in to basket again.
---