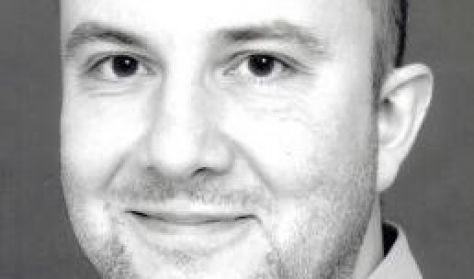 Paul Chahidi
For the National: Salomé, As You Like It
For the RSC: Written on the Heart, Measure for Measure, As You Like It, The American Pilot, Cymbeline, A Midsummer Night's Dream, Merry Wives, The Taming of the Shrew, The Tamer Tamed, The Devil is an Ass
In London's…
Continue
No program is currently running.
For the National: Salomé, As You Like It
For the RSC: Written on the Heart, Measure for Measure, As You Like It, The American Pilot, Cymbeline, A Midsummer Night's Dream, Merry Wives, The Taming of the Shrew, The Tamer Tamed, The Devil is an Ass
In London's West End: Twelfth Night (also Broadway), Richard III (also Broadway), Shakespeare in Love, ENRON, The Female of the Species
Other theatre includes: Limehouse, The Vote, Privacy, Twelfth Night, Richard III, Macbeth, Two Noble Kinsmen, The Comedy of Errors, Augustine's Oak, The Cherry Orchard, Aunt Dan and Lemon, Rhinoceros, The Arsonists, Arabian Nights, Engaged, Faustus
Paul Chahidi is an Associate Artist of the Royal Shakespeare Company
This Country, Maigret, Chad: An American Boy, And Then There Were None, Him & Her, Holy Flying Circus, The Hour, The Tunnel, What Remains, Casualty, Hustle, The Day of the Triffids, Ladies of Letters, 'Filth': The Mary Whitehouse Story, Oliver Twist, Fear of Fanny, Blackpool
The Death of Stalin, This Beautiful Fantastic, Undisputed, Love is Thicker than Water, The Voices, Venus, The Libertine, Stella Does Tricks, Notting Hill
(Published April 2017. Photo: John Falzon)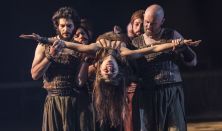 Salome - NT Live
RIALTO THEATRE
Warning! The basket time limit is about to expire!
estimated time left:
00:00
Time limit has expired. Please, put item(s) in to basket again.
---