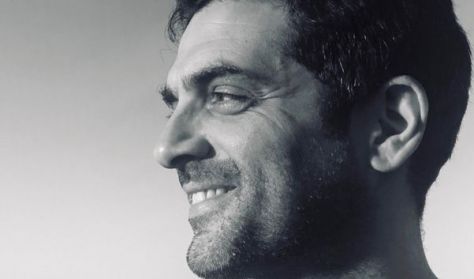 Stavros Pamballis
A Fulbright Scholar, with a BFA in Film Production from NYU's Tisch School of the Arts, Stavros began began his career directing TV commercials in his hometown, Nicosia, before moving to London to work in film, where he wrote for Heavy Metal magazines and edited soft-core porn while working…
Continue
No program is currently running.
A Fulbright Scholar, with a BFA in Film Production from NYU's Tisch School of the Arts, Stavros began began his career directing TV commercials in his hometown, Nicosia, before moving to London to work in film, where he wrote for Heavy Metal magazines and edited soft-core porn while working on his screenplays.
His first feature as a screenwriter, the multi-award winning Shirley Adams, directed by Oliver Hermanus, was produced by Roland Emmerich, and was an official selection at festivals across the world, including Locarno, Toronto, London, and Dubai, while his second, Turbulence, was directed by two-time BAFTA award winner Michael B Clifford. His third feature, Boy On the Bridge, an adaptation of Eve Makis' novel 'The Land Of The Golden Apple' premiered internationally at the 2016 Rome International Film Festival.
A fellow of the Sundance Mediterranean Writers' lab and an alumni of the 2010 Berlin Film Festival Talent Campus and the Binger Film Lab in Amsterdam, Stavros has projects in active development with a variety of production companies, from the UK, to Hong Kong.
He is currently completing post-production on his debut feature as a writer-director, Siege On Liperti Street, with Argonauts Productions (GR), Green Olive Films (CY), Iron Box Films (UK) and Faliro House (GR) with support from the EU Media Fund, Cyprus' Ministry of Culture, the Greek Film Centre and Greece's National Broadcaster, ERT.
The locked cut of the film was selected for presentation at the 2019 Karlovy Vary International Film Festival "Works In Progress" Section in July 2019.
His upcoming projects include The First Cypriot Astronaut with Iron Box Films (UK), supported by the EU MEDIA Fund, and My Friend, Goliath, a heavy-metal musical, with Faliro House (GR).
Siege on Liperti Street
RIALTO THEATRE
Warning! The basket time limit is about to expire!
estimated time left:
00:00
Time limit has expired. Please, put item(s) in to basket again.
---