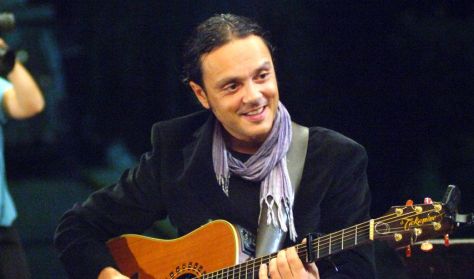 Vasilis Gisdakis
Ο Βασίλης Γισδάκης σπούδασε κλασική κιθάρα και θεωρητικά και παρακολούθησε μαθήματα φωνητικής. Το 1989 γνωρίζει τον Μάνο Χατζιδάκι που τον πρωτοπαρουσιάζει στη συναυλία του «Σείριου» στο θέατρο ΠΑΛΛΑΣ τον ίδιο χρόνο τραγουδώντας τρία ανέκδοτα κινηματογραφικά τραγούδια. Από το 1989 έως το 1993 συμμετείχε σε όλες τις συναυλίες του συνθέτη,…
Continue
No program is currently running.
Ο Βασίλης Γισδάκης σπούδασε κλασική κιθάρα και θεωρητικά και παρακολούθησε μαθήματα φωνητικής. Το 1989 γνωρίζει τον Μάνο Χατζιδάκι που τον πρωτοπαρουσιάζει στη συναυλία του «Σείριου» στο θέατρο ΠΑΛΛΑΣ τον ίδιο χρόνο τραγουδώντας τρία ανέκδοτα κινηματογραφικά τραγούδια. Από το 1989 έως το 1993 συμμετείχε σε όλες τις συναυλίες του συνθέτη, τραγουδώντας υπό τη δ/νση του. Συμμετείχε, επίσης σε όλες τις συναυλίες του «Σείριου». Μέχρι σήμερα, έχει συνεργαστεί με την Ορχήστρα των Χρωμάτων, το Μουσικό Σύνολο Μάνος Χατζιδάκις, την Κρατική Ορχήστρα Θεσσαλονίκης, την Συμφωνική Ορχήστρα Βόλου, τα Μουσικά Σύνολα της ΕΡΤ, την Καμεράτα και την Συμφωνική Ορχήστρα Κύπρου. Έχει συνεργαστεί επίσης με σημαντικούς ερμηνευτές και δημιουργούς.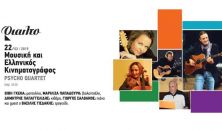 Μουσική και Ελληνικός Κινηματογράφος
RIALTO THEATRE
Warning! The basket time limit is about to expire!
estimated time left:
00:00
Time limit has expired. Please, put item(s) in to basket again.
---