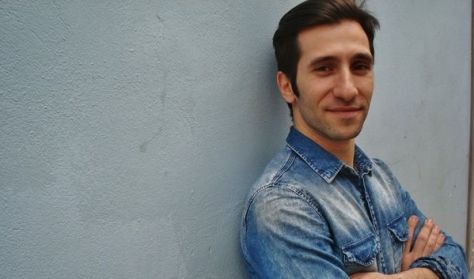 Yiannis Minos
Σπουδές:  Απόφοιτος Θεάτρου Τέχνης Καρόλου Κουν, 2008-2011.
Ως ηθοποιός έπαιξε/πρωταγωνίστησε  στις παραστάσεις  στην Αθήνα «Σήμα Κινδύνου» (σκην. Άγγελος Αντωνόπουλος),  «Έλεγχο του Διεθνούς Ταμείου» (ρόλος υπηρέτριας και ως μουσικός παράστασης, σκην. Κωστής Καπελώνη, Θέατρο Τέχνης, Ομάδα Πείρα(γ)μα) «Πλούτος» (χορός, ακόλουθος δίκαιου, νέος, σκην. Αγγελική Κασσόλα, ομάδα Οίστρος), «Το…
Continue
No program is currently running.
Σπουδές:  Απόφοιτος Θεάτρου Τέχνης Καρόλου Κουν, 2008-2011.
Ως ηθοποιός έπαιξε/πρωταγωνίστησε  στις παραστάσεις  στην Αθήνα «Σήμα Κινδύνου» (σκην. Άγγελος Αντωνόπουλος),  «Έλεγχο του Διεθνούς Ταμείου» (ρόλος υπηρέτριας και ως μουσικός παράστασης, σκην. Κωστής Καπελώνη, Θέατρο Τέχνης, Ομάδα Πείρα(γ)μα) «Πλούτος» (χορός, ακόλουθος δίκαιου, νέος, σκην. Αγγελική Κασσόλα, ομάδα Οίστρος), «Το πηγάδι των Αγίων» (Άγιος), «Όλιβερ Τουίστ» (Φέιγκιν και ως μουσικός, Κωστής Καπελώνη, Θέατρο Τέχνης), «Όταν ο Ήλιος» (Σέβα , σκην. Δημοσθένης Φίλιππας, Θέατρο Τέχνης, Θέατρο Ακροπόλ, καλοκαιρινή περιοδεία-Επίδαυρος), «Πλούτος» (χορός και ως μουσικός, σκην.  Διονύσης Σαββόπουλος), «Το φάντασμα του Κάντερβιλ» (δίδυμα παιδιά, σκην. Δημήτρης Δεγαϊτης, Θέατρο Τέχνης), «Γερτρούδη» (Γιάννσον, σκην. Μαργαρίτα Γερογιάννη, Φεστιβάλ Εθνικού Θεάτρου Ελλάδας), «Ανοιχτή Πλατφόρμα». Στην Κύπρο: «Το Τρίο του Πόρτο Σουένιο» (Λαυράκι, σκην. Μάριος Κακουλλή), «Ένας Αξιοπρεπής γάμος» (Γαμπρός, σκην. Πάρις Ερωτοκρίτου), «Ο παπουτσομένος γάτος» (σκην. Μάριος Κακουλλή), «Αμάντα το μιούζικαλ» (σκην. Άλεξ  Παναγή), «Πλούτος» (Καρίων, σκην. Κώστας Σιλβέστρος).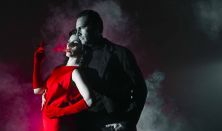 Η Στέλλα με τα Κόκκινα Γάντια
RIALTO THEATRE
Warning! The basket time limit is about to expire!
estimated time left:
00:00
Time limit has expired. Please, put item(s) in to basket again.
---